Lots of people turned up to celebrate our 2021 women in diving.  The conditions at Rye Pier and the Grotto were better than average. The skipper of the boat got in the mood of the occasion. After the dive we ate some great food at the Rye Hotel.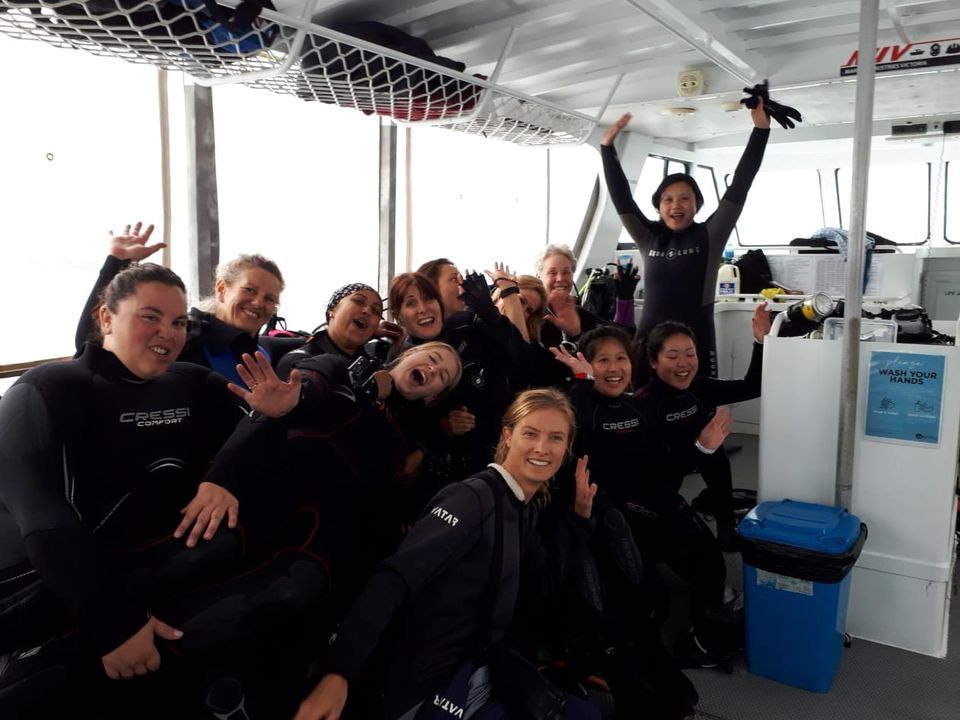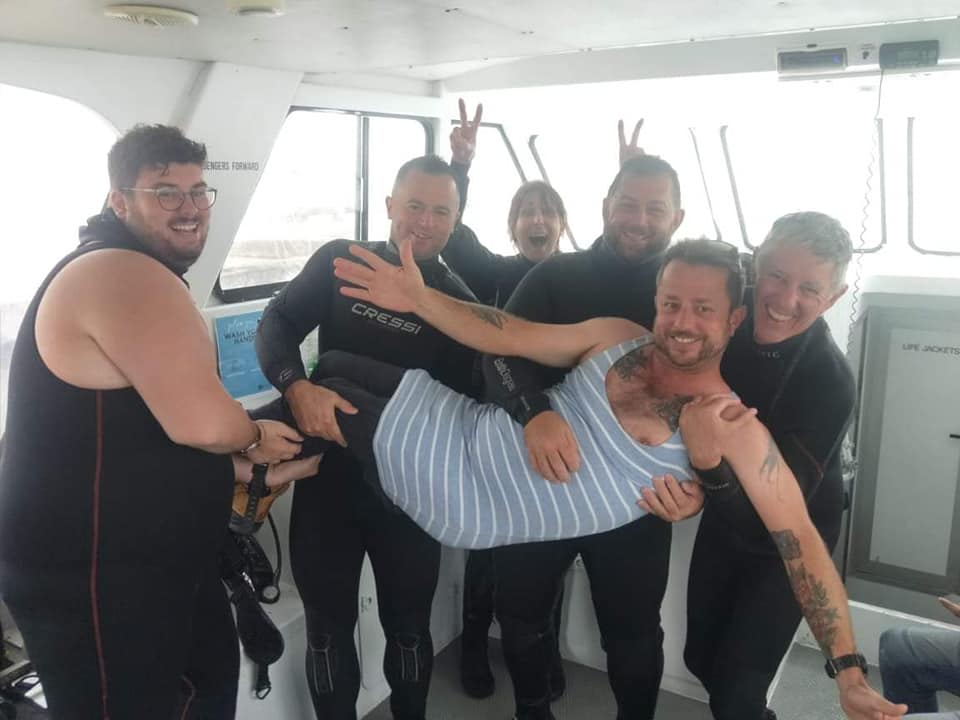 International Women's Day Dive
Help us say thank you to all the women in our society. All are welcome!
Next International Womens Day 2022
Date: Monday 7th March 2022
Boat Dive:
Meet Time: TBC
Boat Departs: TBC
Dive Site: TBC
Boat cost: $65 + $20 for guide
$60 Club Members
or
Shore Dive:
Meet Time: 9:00 am
Dive Site: Rye Pier
Cost: $20 Guide
FREE Clubmembers
Lunch at Rye Pier after at 12:00 pm.
Please call Diveline to advise attendance and reserve your spot on the boat (03) 9783 7166
International Women's Day is being celebrated on the Monday 7 March this year.
International Women's Day (March 8) is a global day celebrating the social, economic, cultural and political achievements of women. The day also marks a call to action for accelerating women's equality.
International Women's Day (IWD) has occurred for well over a century, with the first IWD gathering in 1911 supported by over a million people. Today, IWD belongs to all groups collectively everywhere. IWD is not country, group or organization specific.