J2 Submarine
Type: Boat Dive - Wreck
Depth: 39 metres
Rating: Deep
Snorkel: No
During the Broken Sub's scuttling, explosive charges caused the vessel to break in two sections. The break occurs about 5 metres behind the conning tower. The front half lists to starboard at a 45-degree angle. Over the years the stern has worn down through the reef the wreck sits on.
The wreck is in 39 metres (128 feet) and is surrounded by many schools of fish. These along with the extensive marine growth covering the hull make this an interesting dive for photographers as well as wreck enthusiasts.
Having arrived in poor condition, the submarines were taken in hand at Garden Island Dockyard for refitting. After her refit was completed J2, in company with J5, sailed on 3 May 1920 for the submarine base at Geelong, Victoria.
After uneventful service, little of which was spent at sea, J2 and her five sisters paid off into Reserve at Westernport on 12 July 1922. The boats had become victims of the worsening economic conditions of the time, coupled with their high cost of maintenance.
On 26 February 1924 J2 was sold to the Melbourne Salvage Syndicate. The hull was sunk three miles off Barwon Heads on 1 June 1926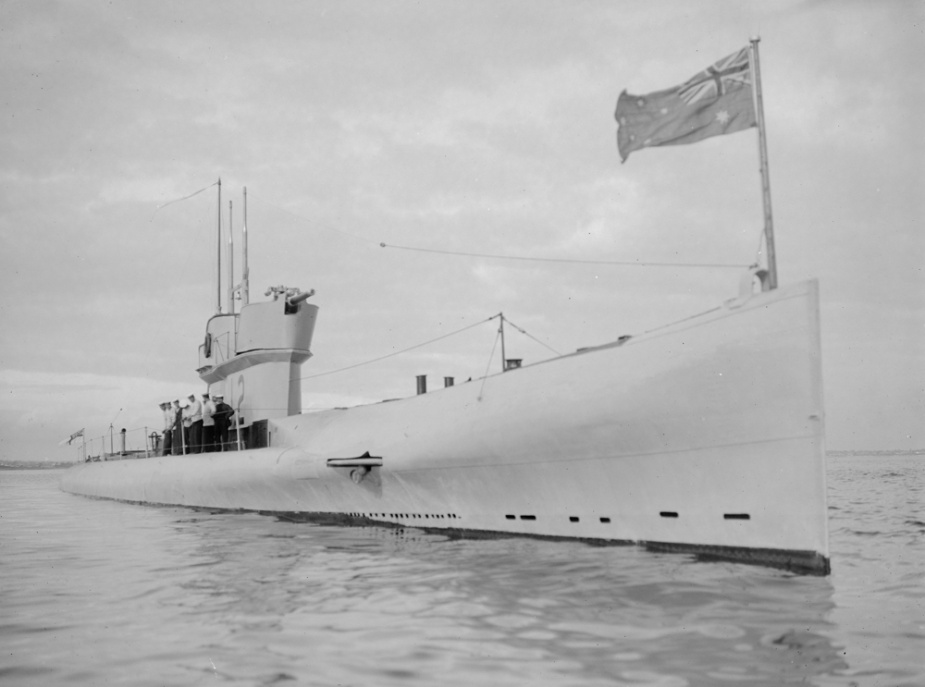 Latitude: 38° 18.814′ S
Longitude: 144° 34.803′ E