J4 Submarine Wreck Dive
Type: Boat Dive - Wreck
Depth: 24-26 metres
Rating: Advanced Open Water
Towards the end of 1914, early in World War I, disturbing rumours began to circulate that the newest German submarines were capable of a much higher surface speed than British boats, one report giving their speed at about 22 knots. The rumours were sufficiently strong to force serious consideration of the matter by the Admiralty, and at the same time consideration was given to the idea that submarines should have a high enough surface speed to be able to work with the fleet. The reports concerning the speed of the German submarines proved to be spurious, but the idea of a British submarine with a high surface speed gained ground. The immediate result of this concern was the development of the J Class, which were unique with their three shafts. Originally eight boats were planned but this was reduced to six and then increased to seven. As a result of these changes the boats originally intended to be J7 and J8 were renumbered in April 1915 as J3 and J4 respectively.
HMS J4 commissioned in the Royal Navy on 17 July 1916 under the command of Lieutenant Commander DI McGillevie RN and was allocated to the 11th Submarine Flotilla based at Blyth, Northumberland.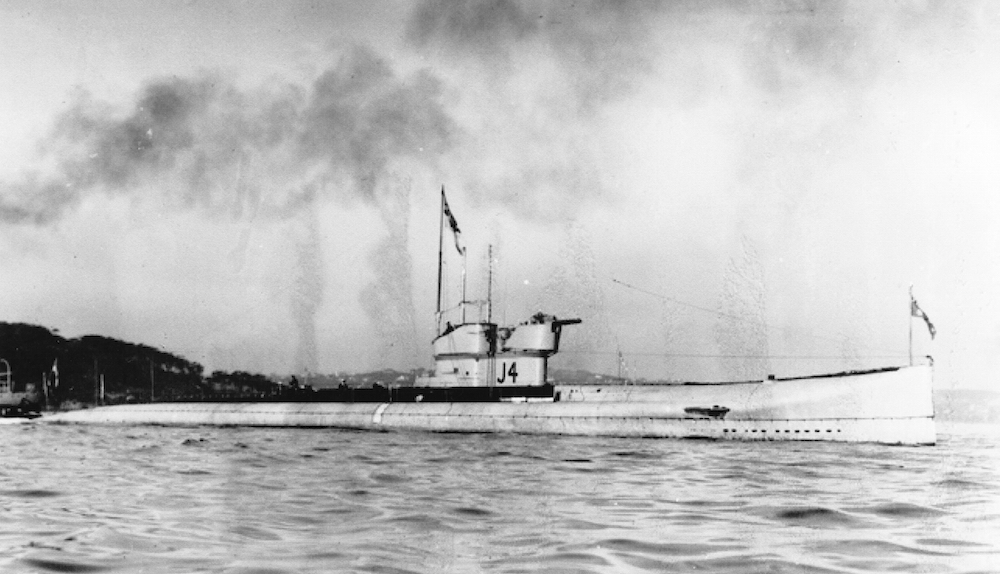 On 26 February 1924 J4 was sold to the Melbourne Salvage Syndicate. On 10 July 1924 she sank at Williamstown Dockyard wharf but was later raised and sunk outside Port Phillip Heads in 1927.
Location: Latitude: 38° 17.979′ S Longitude: 144° 33.820′ E